Challenge Yourself
Challenge yourself to learn a new language this year. Learning German will build a new appreciation for its culture and rich history while challenging yourself intellectually.
Traveling to Germany
Imagine yourself without the assistance of an automated English tour guide when traveling to Germany. Imagine ordering food like everyone else around you. Interesting idea, isn't it?
Business Skills
Being able to speak and do business with Germany is a part of many peoples job. Learning your customers language may help secure contracts and sales deals.
Education
Popular Courses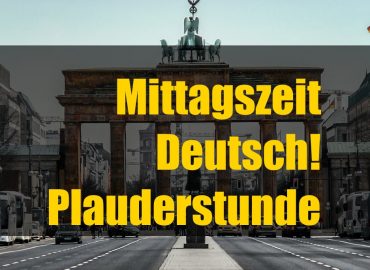 Children will learn the basics of the German language through immersion in the language. Children will learn the language through songs, games, arts, crafts, and stories.
Take classes in person!
Where are we located?
Testimonials
My recommendation of the program is based on having seen three different instructors, in three different language levels, over a four year time period.

I recommend the GLS program enthusiastically:

I find the classes enjoyable – yes, it can be fun to learn or improve a new language – and run in a very informal, non-judgmental format.
Each of the classes is conducted with an appropriate mix of German and English, with more and more German content as you progress.
The instructors are positive and enthusiastic, with excellent German speaking and reading skills.
There is an appropriate amount of "homework" between classes, typically consisting of reading, or short grammar exercises, or vocabulary building exercises (nearly always enjoyable), and listening to a German audio or viewing a short tele-novella in German.

I also feel very good about the improvement in my German skills over the last four years, and would recommend the GLS programs without hesitation to anyone who wants to learn a new language or rebuild their knowledge of this language.
I'm writing to encourage intermediate students to try the Advanced Class. Although, I was basically a self taught student, I found the class not too difficult and benefited from it greatly.

I found out about the NHGA by attending the Stammtisch six years ago. At that time there were a number of GLS student regulars. So I decided to try the Advanced Class because that's where my friends were. Although, I was not really ready for it. Leslie made me feel very welcome. Leslie Blanding is a very experienced instructor and works well with students at various levels. The class work is well balanced and I never felt overwhelmed by the class work or homework. I knew from day one that I could switch to the Intermediate Class if needed.

Sometimes it takes a challenge and a push to get to the next level. You may be surprised to learn that you are already there. Hope to meet you in the Advanced Class one day,
The summer classes provide an excellent opportunity for learning German in a casual and fun environment. We have taken the games and travel classes and really enjoyed both of them. As a summer student, you get to meet and interact with other German students at all levels. It's especially great for those who have more free time in the summer and who may not be able to attend night classes during the rest of the year.
This program is outstanding and I love my German classes!

I was born in Germany and was adopted by an American family as a child. In adulthood, I have found many German speaking siblings and these German classes been instrumental in helping me to communicate with my family.

My instructor is truly fantastic and my classmates are friendly and helpful! I have no doubt that this program will lead me to fluency.